Imagine seeing ALL your work in a cluster of fields on ONE page, THEN YOU HAVE OVERVIEW. On the same page, you can plan or edit treatments/jobs for all the fields at the same time, THEN YOU SAVE TIME.
'Cluster' means that you can merge several fields into one (= 'Cluster') in Agrinavia FIELD. You can work with them as one field, when it comes to field planning, sowing, spraying, harvest etc.
Agrinavia Clusters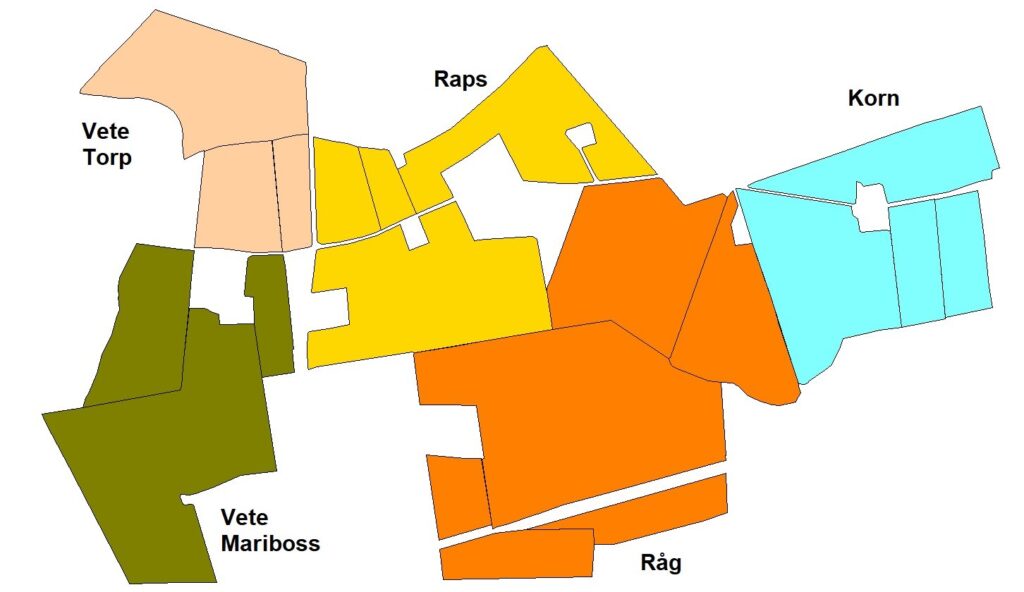 The fields can be merged into 'Clusters' across farms, owners, or crops. And if you have several different fields, that are geographically far apart, these can be administratively merged into Clusters as well. If you use Agrinavia MOBILE, you can change status and treatments/quantities for all the fields in the cluster at the same time – on your mobile phone wherever you are!