Another easy-to-use facility during harvest season is the GPS facility in the Agrinavia MOBILE app. Using the mobile's GPS, you locate a certain vehicle in the field or elsewhere. The solution secures knowledge sharing, prevents misunderstandings, optimizes the driving in the field, and you save valuable time. Once sitting in the vehicle, you open the MOBILE app on your phone, log your position, and share it with your co-workers.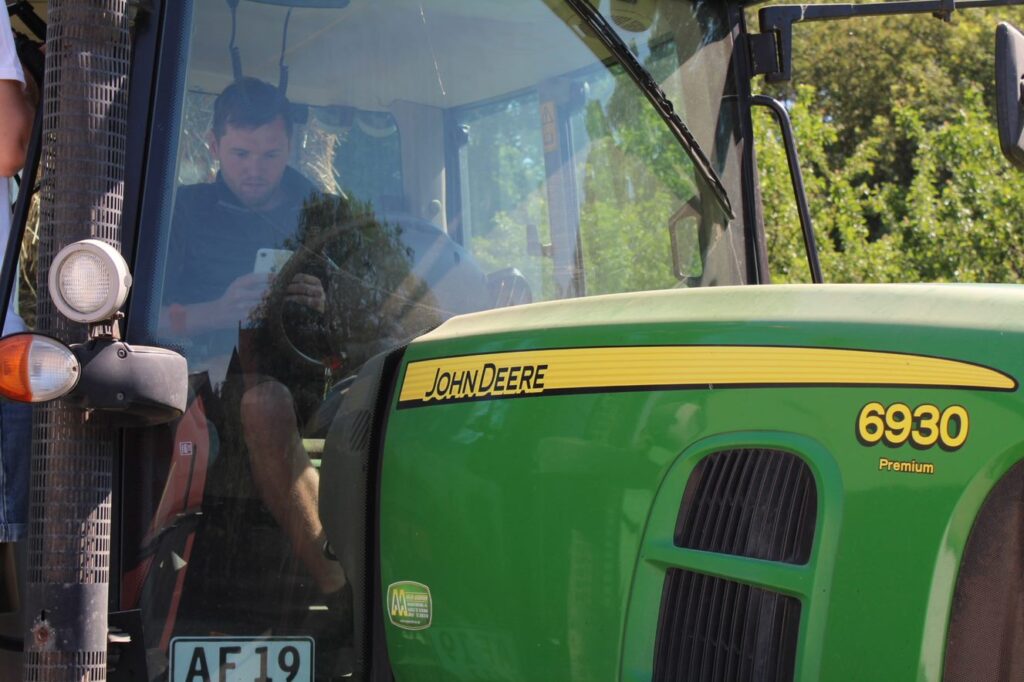 If for instance you are sitting in the harvester and need to know, where the tractor is located in order for you to unload the grain – or vice versa – you can rely on the tracking facility in your mobile phone.
Knowledge Sharing Between Co-workers
It is when the Agrinavia MOBILE app (with the same license) is used on several mobile phones simultaneously, that information can be shared between the users. If you are in the office or elsewhere outside the farm, you can follow the position of the vehicle as well and help coordinate the driving in the field.
Also, if a vehicle malfunctions, colleagues can come quickly and help. The tracking facility is part of the GPS Observation module in Agrinavia MOBILE.

Read more
Read more about Agrinavia MOBILE