The busy harvest season is approaching. However, you still have time to get familiar with a few facilities in the Agrinavia MOBILE app. These will help you optimize time and resources during and after harvest. The Crop Stock facility is one of those solutions.
Registration, Documentation, and Overview
With the MOBILE app and Crop Stock facility you and your colleagues are able to register and document the crops on the mobile phone during harvest time. No number or crops are forgotten, and you do not have to rely on useless estimates and paper notes. You have knowledge and overview during and after the entire harvest season.
Try Crop Stock free of charge!
Do you wish to try Crop Stock on your mobile phone? You get free startup!
Save 300 Euros and pay only 210 Euros in subscription the first year. The offer is valid until 31 August 2023.
10 Advantages Using Crop Stock on the Mobile Phone: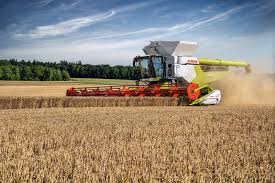 Efficient overview
Always up to date knowledge of the stock
Access to data on the mobile phone
Enter and retrieve data anytime anywhere
The possibility of several users of the facility
Create your own or external stocks
The solution can be used together with Agrinavia FIELD
Easy and simple user interface
Save time and resources
Increased value for the farmer
Read more
Danish Farmer About the Use of Crop Stock and App
See video
See manual
To order the program or for more information please contact us, +45 7020 3311, mail@agrinavia.com – www.agrinavia.com