Using satellite images when handling and optimizing your day to day work on the farm, gives you a number of advantages. First, it provides you with an efficient overview of your fields and the growth of your crops. Also, you have the possibility to compare images, seasons and fields, which gives you a good foundation for decision making. When you monitor biomass and the development in the crops, you can easily carry out precision farming in your fields, only treating the areas that need it.
Easy Access to Images in Atfarm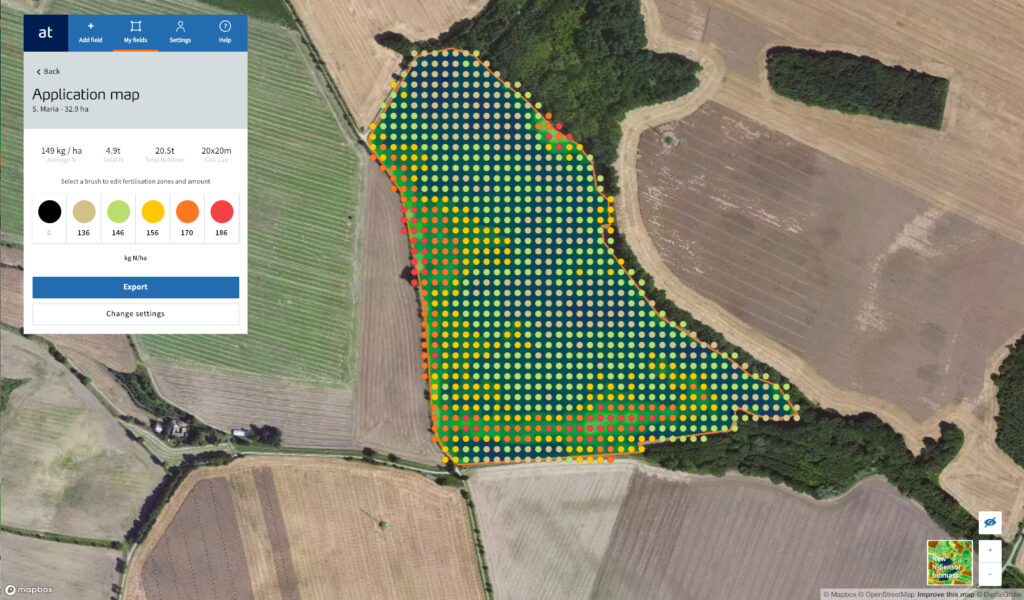 Atfarm – an online web app – gives you access to photos of your field from ESA Sentinel 2 satellites every three days. The app analyses these satellite images to estimate the smallest differences in the biomass within the field. Different colours and shades show the vegatation density levels, even the variability in the late crop growth stages is identified. Based on this biomass map, Atfarm calculates the best way and where to fertilize in the field.
You can visit www.at.farm. and upload the field, which you wish to monitor using the satellite images – this is free of charge. You can also create an application map, however if you wish to bring the file to the field to use in the spreader, you will have to subscribe to the app. It only takes a few clicks to create a map, which is based on the actual stage of growth and condition of the crops.
Monitoring Made Simple with your mobile phone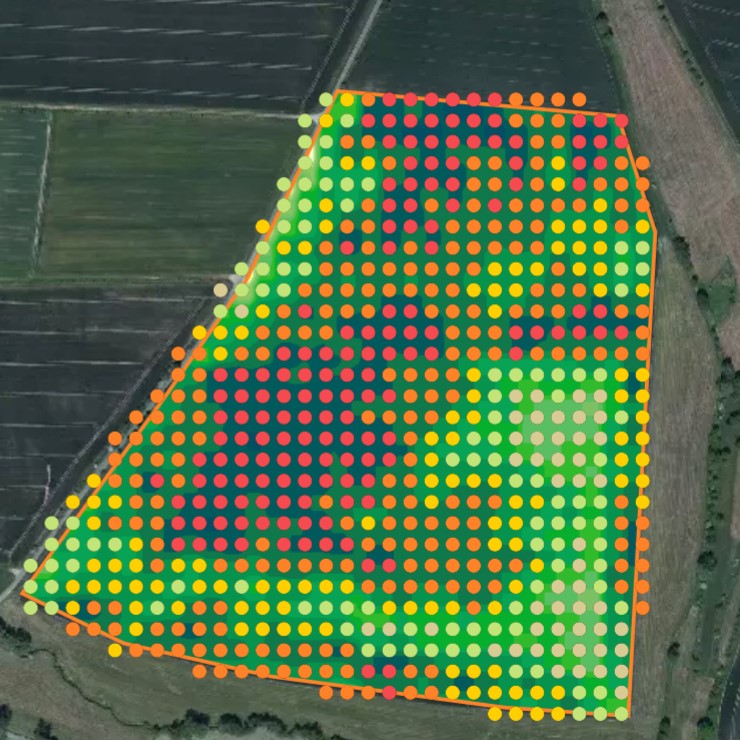 With the mobile phone in your hand, you can always retrieve satellite photos from Atfarm on to the mobile screen. This means, you have access to an updated photo of the field and can follow the development any time you wish. Get the exact overview, for instance when you are standing in the field discussing matters with you consultant.
Use the app when you are out inspecting your field – on the biomass map you will see, which areas in the filed that need more attending and focus.
Using the mobile phone in the field, you can also use the Agrinavia MOBILE app and the GPS Observation module to register and keep track of various findings in the field, e.g. weed, rocks, drains or wells. Just as you can see and register, which exact field you are in. The GPS Observation module is an excellent toll, that provides you with a manageable and structured work process.
Use Satellite Images to:
Monitor the development of biomass in crops
Create an application map
Plan which field to work in first
Identify inregularities in the field
Estimate damages due to whether
Compare 'best farming practices'.