A simple and easy way to carry out precision farming in your fields is with an application map created in the Agrinavia MAP program.
Once you have created your field map in the program you can create an application map to import into the display for the fertilizer spreader, the sprayer, or the planting machine. In Agrinavia MAP you define, where and how much you wish to apply fertilizer, pesticides, or where to seed in the field. In that way your work will be precise and customized to whatever the need may be in a specific area of a specific field.
Download CLAAS Yield Data in Agrinavia MAP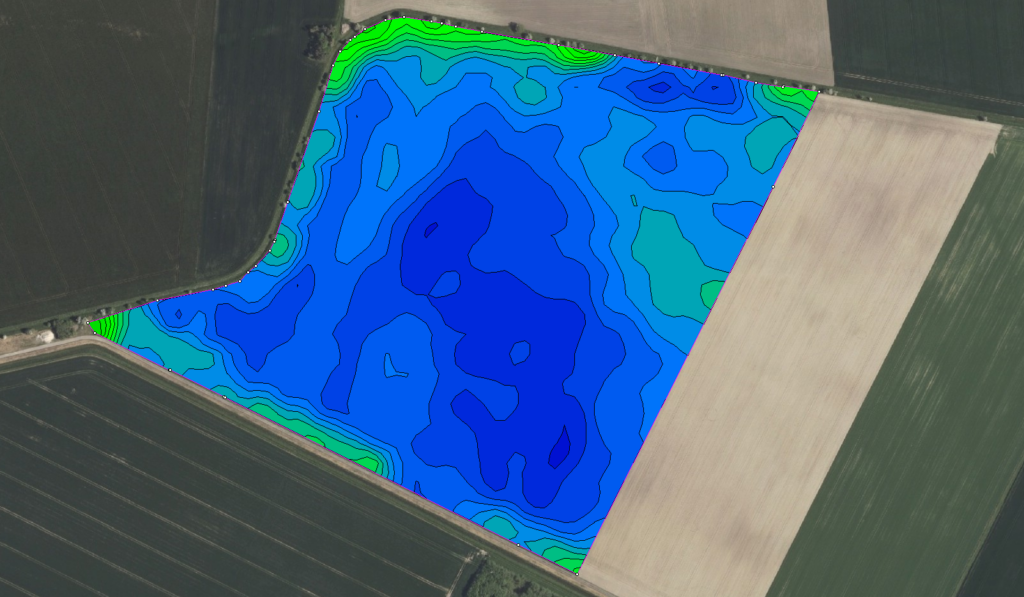 With just a few clicks the yield data from the CLAAS harvester (with TELEMATIC software) can be downloaded to your field map in Agrinavia MAP. The field map shows, for example, where and how much are harvested in the field. Compared with other years' yields these data give a good overview of production.
Having yield data in the field map also makes a good starting point for preparing application maps for precision farming, e.g., variable rate application of seed or nitrogen in the field.